James + Grace
on a warm afternoon in Joshua Tree, these two wonderful souls were wed.
We joined them in this charming airbnb tucked away down a long dirt road in Joshua Tree. It felt like we were the only ones around for miles - bright blue skies, crisp air, and a quiet that you can only find deep in the desert.
The morning was calm - filled with music, phone calls to parents and friends, cocktails, gifts, and lots of laughter. They said their vows underneath a tree in the front yard, and we spent the sunset gallivanting around the desert in the backyard. Ending the night with their first dance on the porch, and sharing cake and champaign. Can you think of a better way to spend your first day as husband and wife? I think not.
I've said it before and I'll say it a thousand times more, eloping is a surreal, magical way to join lives with the person you love. There are no rules, no timelines, just you, your person, and a whole day to celebrate your love for one another.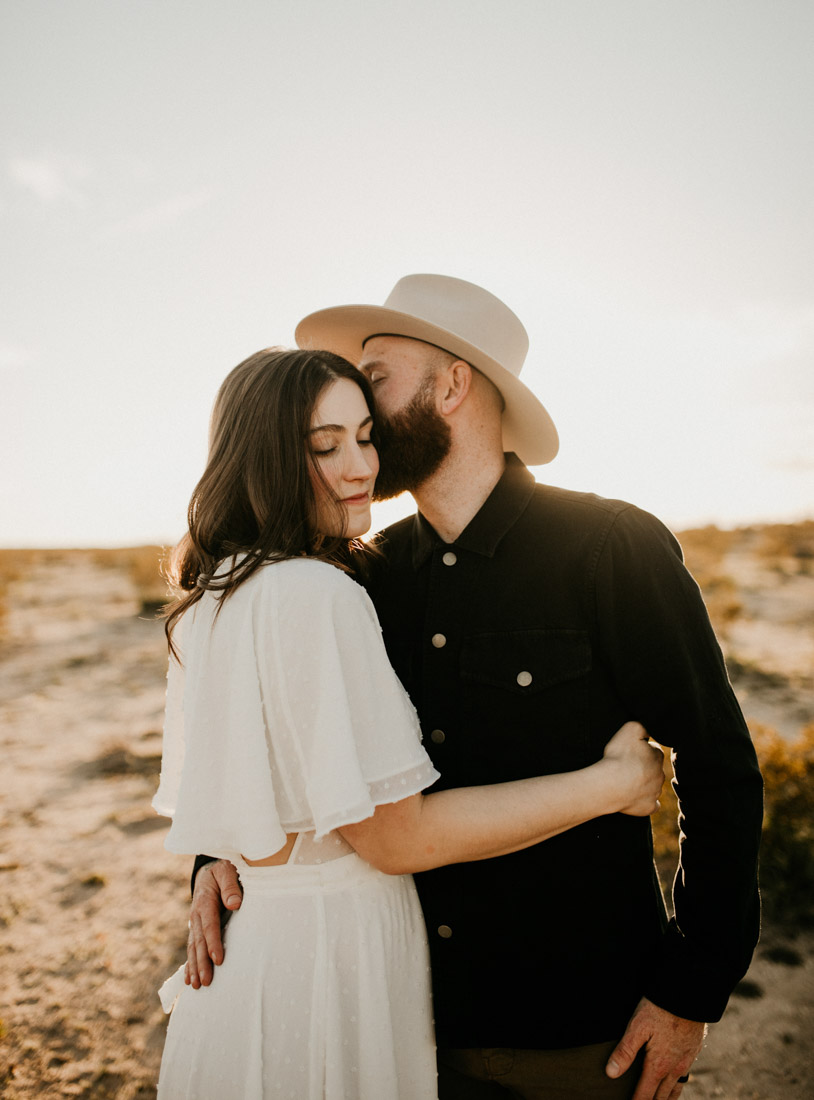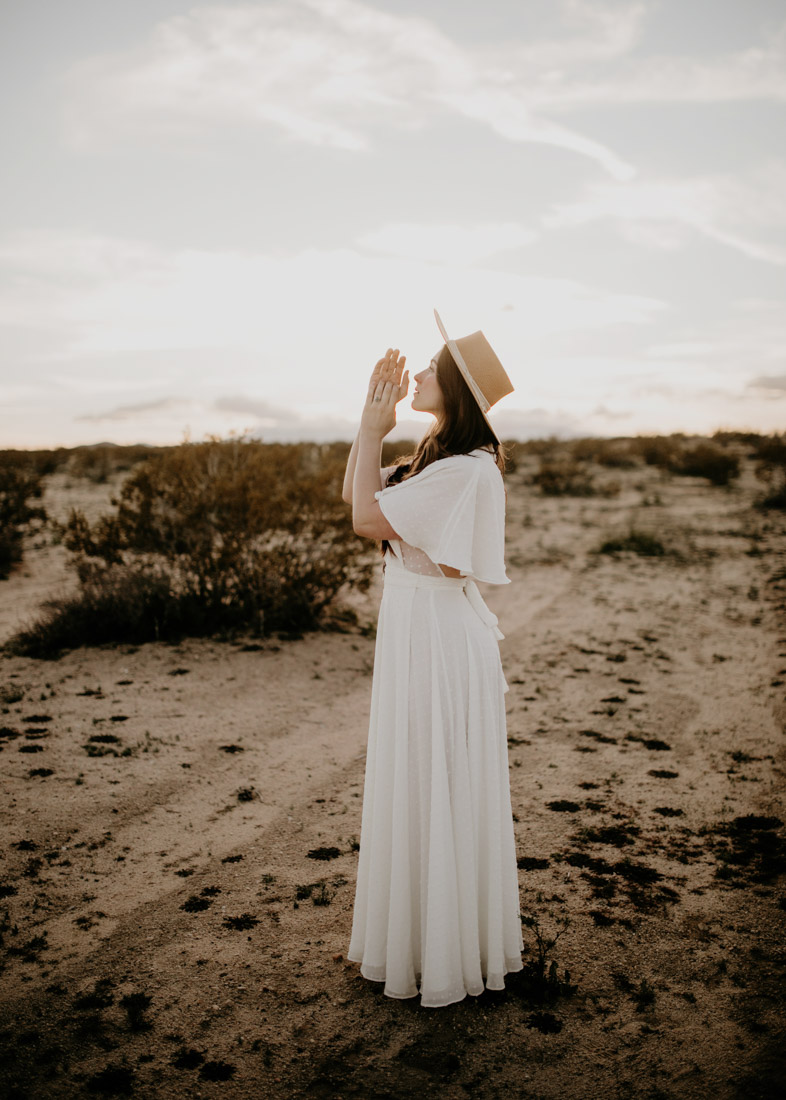 DESERT WEDDING PHOTOS IN JOSHUA TREE, CALIFORNIA
Photographer: Kinsey Mhire Photography, Los Angeles Wedding Photographer
Kinsey Mhire Photography located in Los Angeles California. Photographer specializing in weddings, elopements, and engagements, Kinsey Mhire is a documentary style photographer that travels nationally and internationally for her clients.